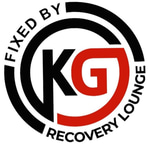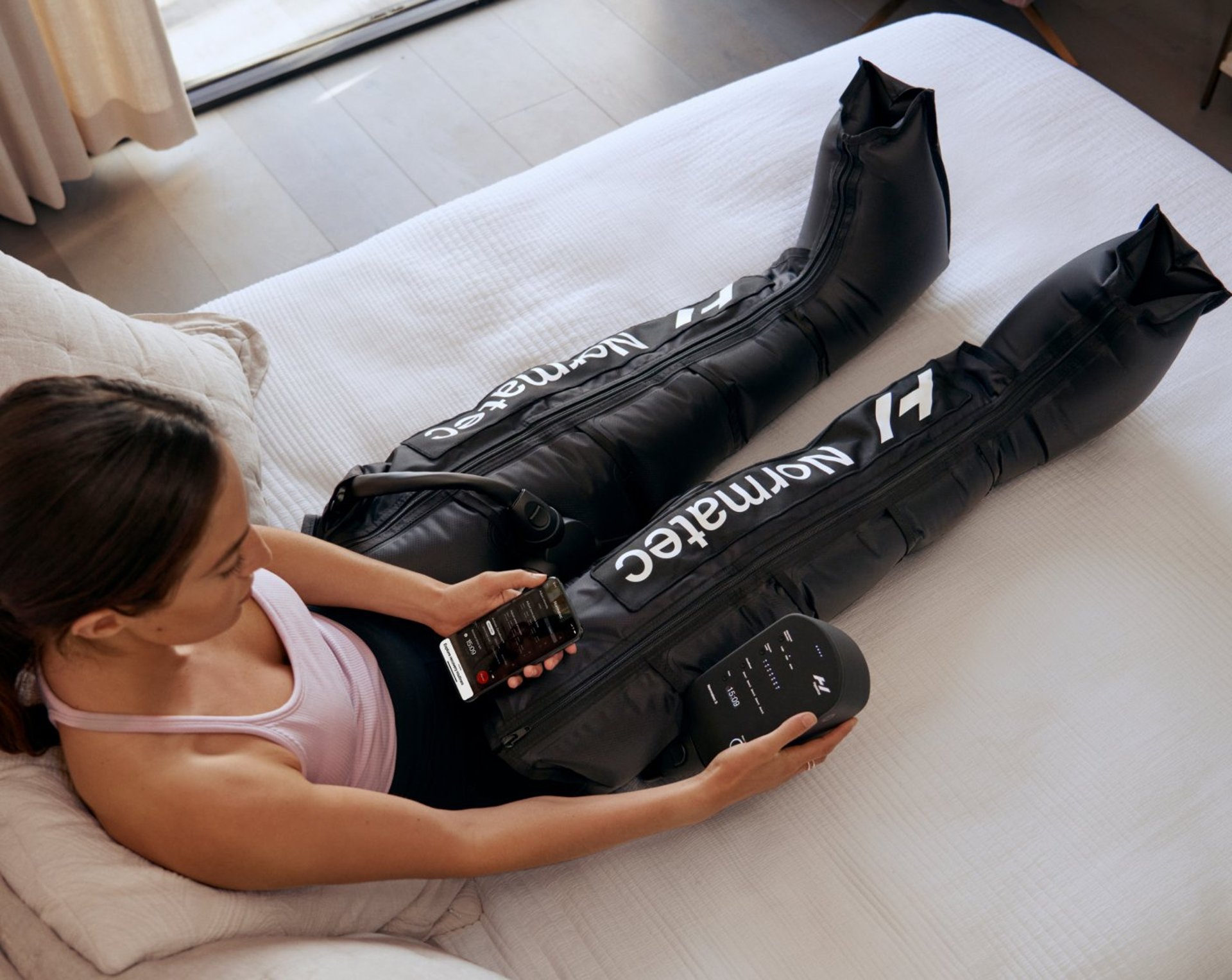 If you're looking for a better way to recover from intense training or competitive events, NormaTec Compression Therapy may be the answer you've been looking for.
NormaTec Compression Therapy is a cutting-edge recovery system that helps recover and rehabilitate between training sessions or following competitive events. The NormaTec PULSE Recovery System consists of a compression device that surrounds your arms, legs, or hips. These compression units then utilize compressed air to massage your limbs, leading to mobilized fluid and faster recovery and recuperation following intense exertion. Instead of simply squeezing the limb using static compression, this innovative technology utilizes pulsing, similar to what you would experience in a manual massage. The pulsing alternates between different zones while other areas hold, improving the movement of fluid out of the limbs. The completely digital system allows for customized, straightforward control of your recovery compression therapy experience. The design of the system molds to your exact body shape when you first turn it on during a pre-inflate cycle. That allows it to provide a snug, custom compression therapy massage just for you.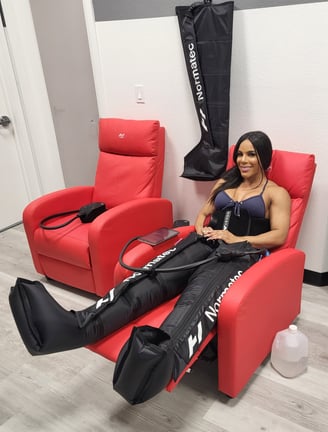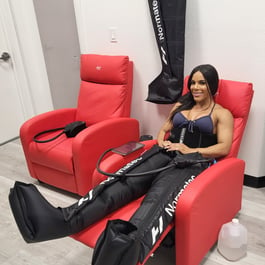 Some of the benefits include: Flushing of lymphatic fluids and lactic acids, helping remove toxins from your muscles, reduced inflammation, improved circulation, reduced water accumulation and accelerated recovery and rehabilitation.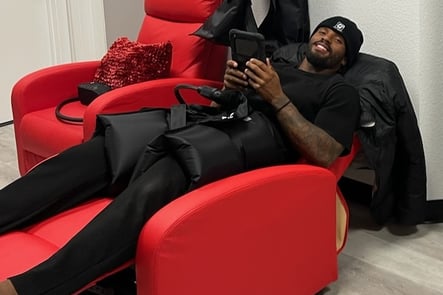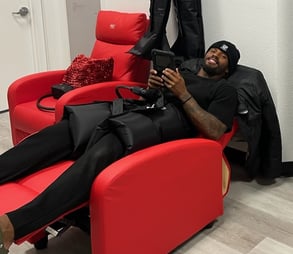 Yarishna Ayala
IFBB Wellness Winner
Ameer Abdullah
Raiders Professional Football Player - Running Back